If you're searching for some inexpensive but thoughtful gift ideas this holiday season, take a look at a few selections to help with your last minute shopping!
I'm sure that you are all aware of the long standing battle between our two most popular democratic candidates for the presidential nomination. If you aren't aware of what happened in Guam, Obama won by 7 votes. SEVEN. Today I think we as voters and as young people sometimes don't feel that our vote is
We are very fortunate to live in a country where, for the most part, there is little gender discrimination. However, women in developing countries don't have this privilege, which is something we can't even fathom, as we've all grown up in a relatively stable society. Tomorrow, March 8 is International Women's Day. On this day,
Got the cold-weather blues? Who can blame you, when the temperature is in single digits and the wind is so fierce it could knock you into a snowbank. Read on for a few easy ways to enjoy the coziness of the indoors this winter without going berserk from boredom.
Ever feel like you need some time to yourself? These five items will help you relax and decompress.
Moving into your first apartment? Don't forget these five must-have items to make your move-in a smooth one.
Here are the essentials for a great day of football and friends!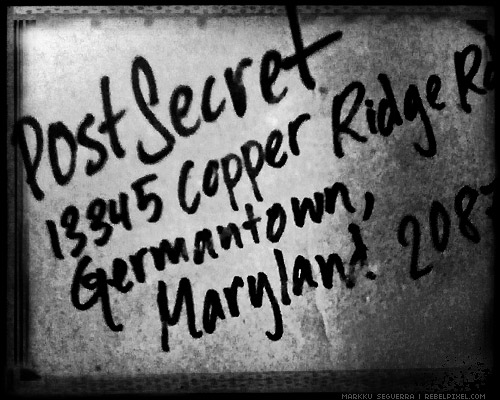 If you haven't already checked out PostSecret.com, you need to take a look at the most amazing compilation of secrets that are SURE to get a reaction out of you.
Here's the deal - people anonymously write their deepest, darkest secrets on a postcard and send it in to this website that posts the best ones up for the world to see. Tension relief without the conviction; what could be better?
In this case, an accessory from your purse can actually come to your rescue (and I'm not talking about your favorite lipgloss).
Pepperface - a compact aerosol pepperspray - stuns in more ways than one. It's not only an indespensable item of protection, but also comes adorneded in numerous crystal designs.
Daily Candy's got the scoop; check it out:
Sergeant Pepper
As we stare out the windows in class these days, the grey skies and cranky students walking around remind us that summer is a distant fantasy. But that doesn't mean all the energy has to be sucked out of you...